What is Video Production?
Case Study #1: Commercial Shoot
As a producer, I'm frequently asked many questions about the production phase of bringing a video to life.
How big will the crew be? Will it take all day to film? Where will the shoot take place? What will happen over the course of the shoot? 
These are all wonderful questions! Although pre-production and post-production hold incredible importance, the production phase can be very intimidating if you don't know quite what to expect. Let's break some of these questions down and clarify the unknowns. To give accurate examples, we'll be analyzing a case study sample from a medium-scale commercial shoot my team and I worked on. We'll be discussing all elements of the shoot-  from the schedule, crew members, location, set design, models and makeup- to give you a better idea of what goes into the production phase of producing a video project. 
In this particular case study, we produced four 15 second commercials for a Toronto-based fine jewellery company looking to develop a new video marketing campaign for social media advertising and her website. The series of commercials were all shot in one 12 hour day with a full commercial crew on location just outside Toronto. 
Prior to the filming date, a member of our crew will always visit the set location to take photos and help formulate a plan of action for scene placement, parking, craft services, etc. to ensure the shoot goes as planned. 
We can shoot on location, at your business, or in a professional studio. It all depends on the scope of the project and the vision our client has in mind. 
Like all projects, there was a very specific (and tight) schedule for the day in order to shoot everything we required. We also shot all four commercials outside, and therefore needed lots of daylight! 
Our first commercial took place in a meadow at sunrise. On the shoot day, sunrise was 6:45am, so our entire crew needed to be set up and ready to shoot by 7:00am.
To account for that early start time, the first model needed to be in the makeup trailer by 5:30am to ensure she had plenty of time to get dressed and in her jewellery. 
Since all four of the commercials had similar timing, pacing, and requirements, they each took approximately 2 hours to shoot. We also shot all four commercials on the same property, which helped to keep production within a single shoot day. Moving to different locations will always lengthen a day. 
As the day progressed, we stayed perfectly on schedule (in fact, we ran almost 1.5 hours ahead of schedule!) By 6:00pm the entire crew was already driving home.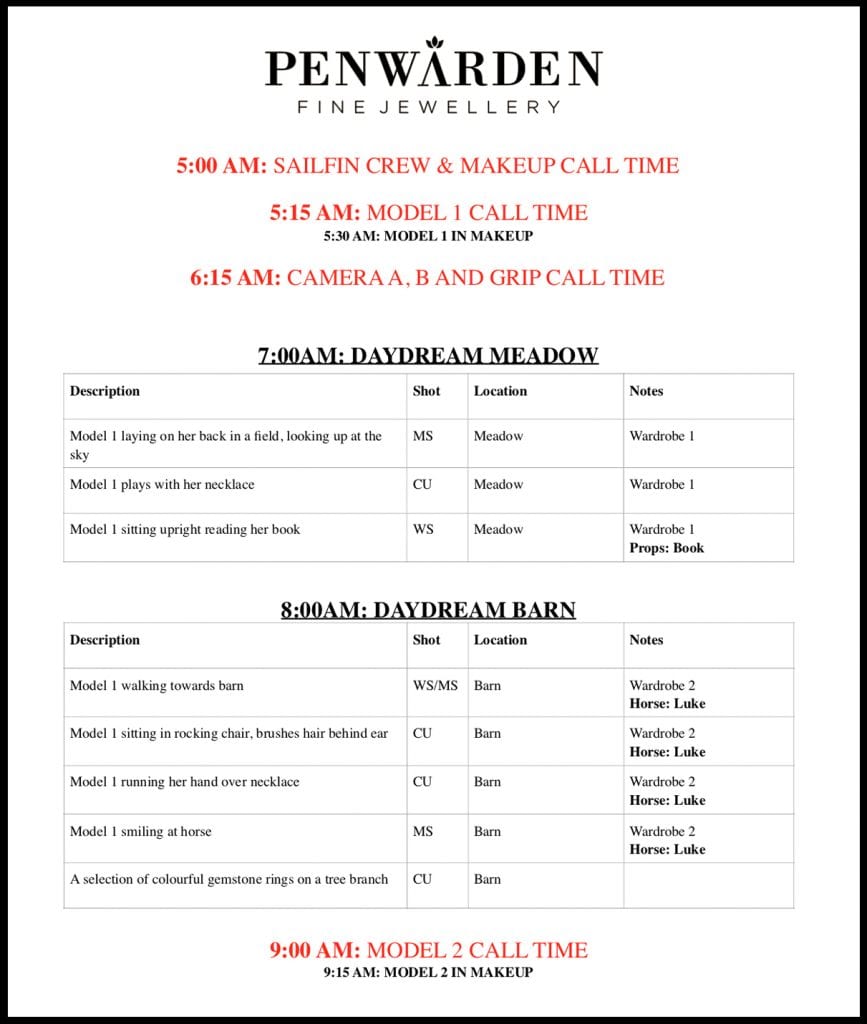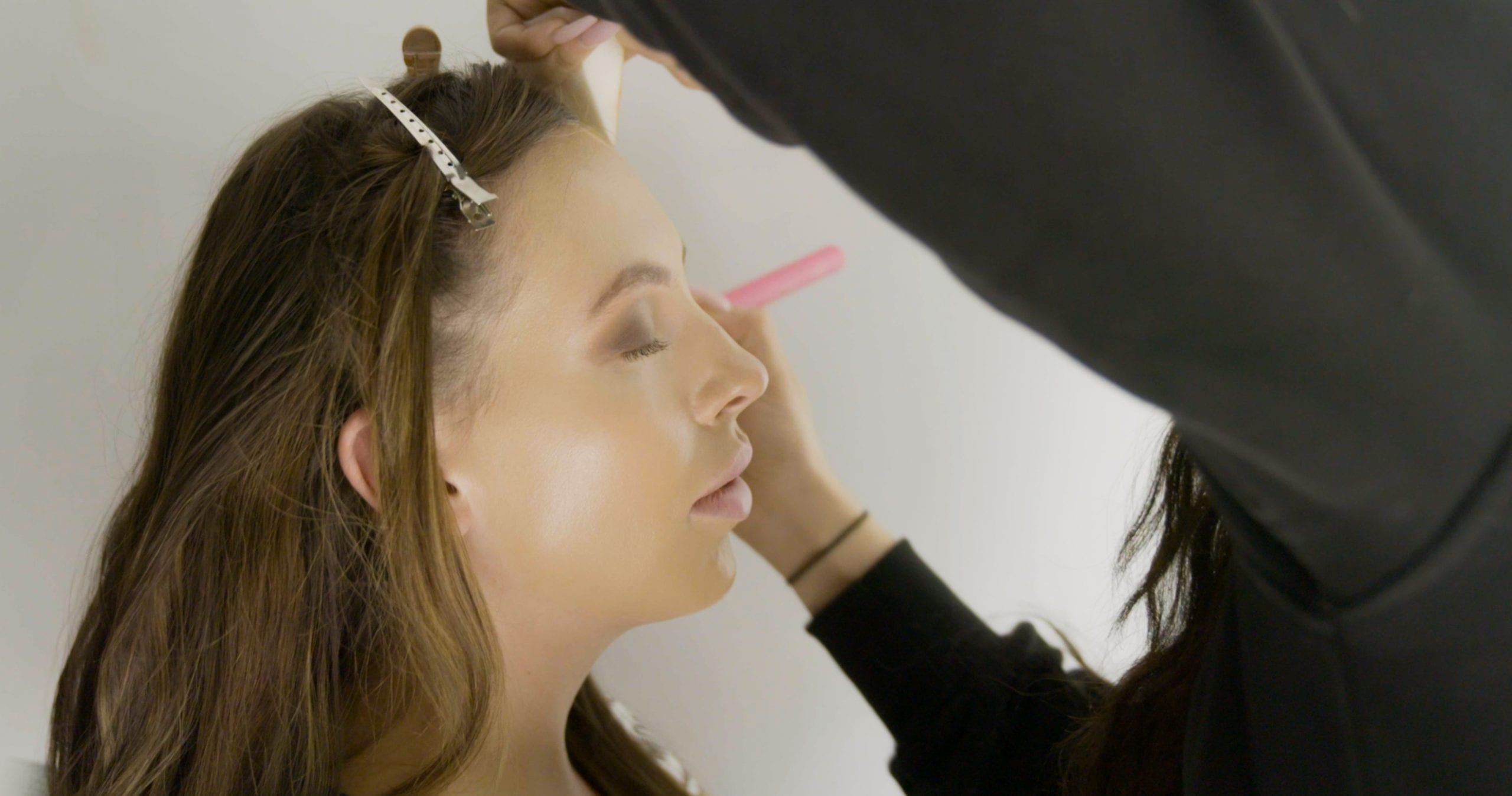 We typically like to leave around 1.5 hours for makeup/hair on a beauty shoot like this. However, if sophisticated prosthetics or special effects makeup is required for the project, the application time can take far longer. 
Makeup artists will typically remain on the set until the shoot wraps. It's important to have them prepared to touch-up the makeup or make any adjustments throughout the day. In this particular case study, we had three models in need of full makeup application. 
Every project is different when it comes to talent requirements. Sometimes our clients have a very strong vision for the talent they'd like representing their brand. In these cases, we encourage our client to get involved in the casting experience by selecting their favourite talent! 
Other times, client's prefer to leave us to our own devices. No matter what, we always recommend working with professional models and actors on bigger projects to keep the day running smoothly.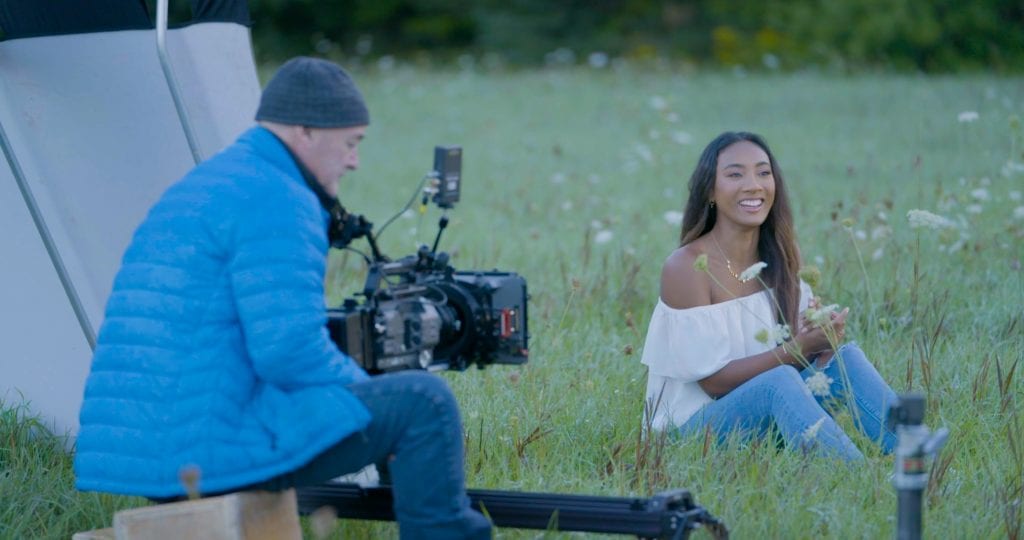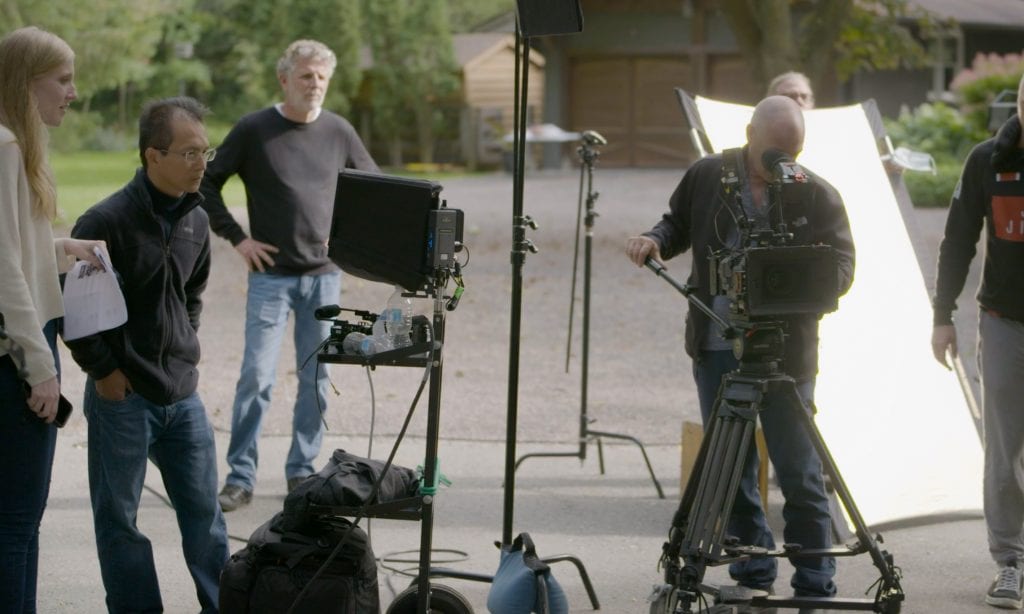 On this particular set, we had a medium-sized crew to ensure incredible efficiency. Our team consisted of: 
Producer
Director
Cinematographer (x2)
Grip
Assistant Director
Set Designer
Make-Up Artists 
Production Assistant 
A producer and director are irreplaceable on a commercial set! Even on our smallest projects, there will always be a producer/director in charge of the shoot. 
It's the producer's job to ensure the project is both on time and on budget as the day progresses. Time is money, so running a tight ship with a structured schedule is the key to success! 
A director, on the other hand, advises the crew on any creative decisions. They work alongside talent and cinematographers to ensure the footage adheres to the client's vision.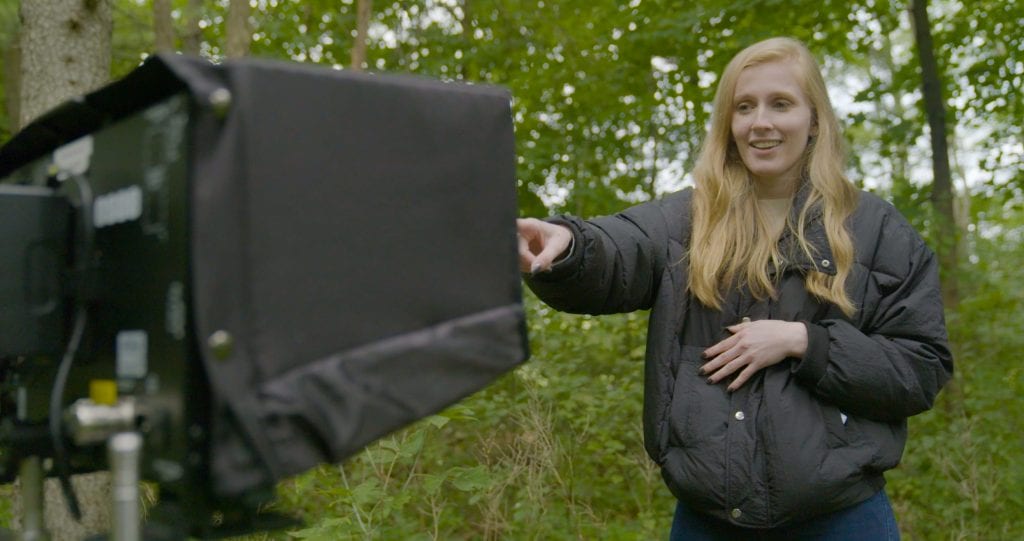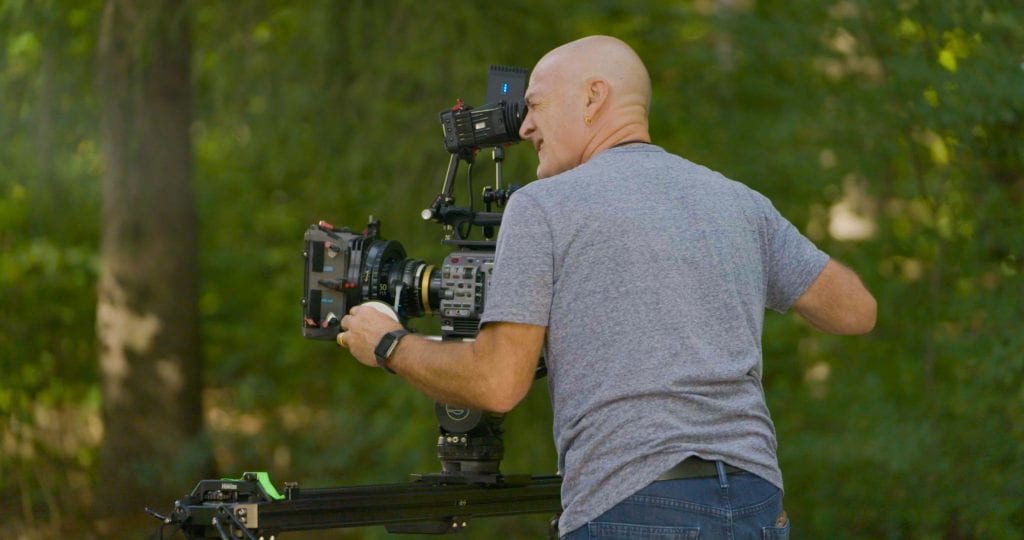 Depending on the scale of the project, our team will shoot with either an in-house videographer or commercial cinematographer.
On this project, we shot with our cinematographer that brings 30+ years of experience and talent to his work. He utilized some complex equipment (like drones, jibs and dolleys) to shoot the most dynamic footage with beautiful movement! A great cinematographer can make a world of difference on a commercial shoot like this. 
A grip is an exceptionally important crew member on sets of all sizes. They help move gear around, set things up and pack stuff away. Many hands make light work! This is exceptionally true when it comes to production on location with lots of equipment that needs to be moved around quickly. 
The grip also helped our cinematographer by holding up reflectors to bring some beautiful glow to our models and shine to the jewellery we were showcasing.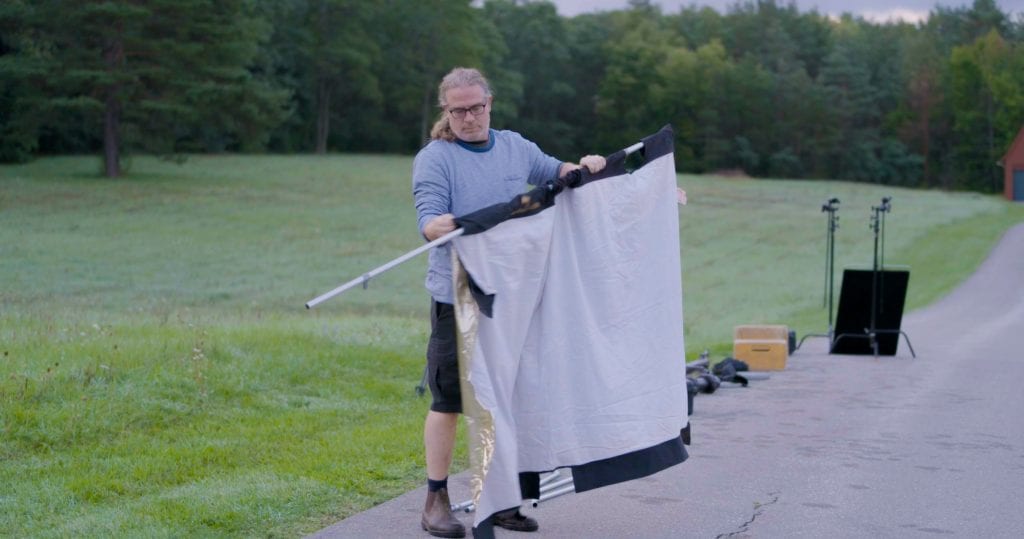 Sometimes full scale sets need to be constructed from scratch in a studio to bring a space to life on screen, other times we simply require props to decorate a location properly for the project.  
We worked with our set designer to create an elegant set with flowers, desserts, teacups, candles and books, that enhanced the visuals in the commercial and complimented the branding of our client's business. 
Props can go a long way to fill out the image and help tell a meaningful story. 
Some of our client's love to get involved with the production, others would prefer to just see the final product. Every project is different. 
We invite our clients to get as involved as they would like to and join us on set to watch the magic happen! It's a lot of fun! In this case study, our client worked with us by styling the models in her beautiful jewellery. She had a very strong vision for these commercials and enjoyed the process of watching everything in action.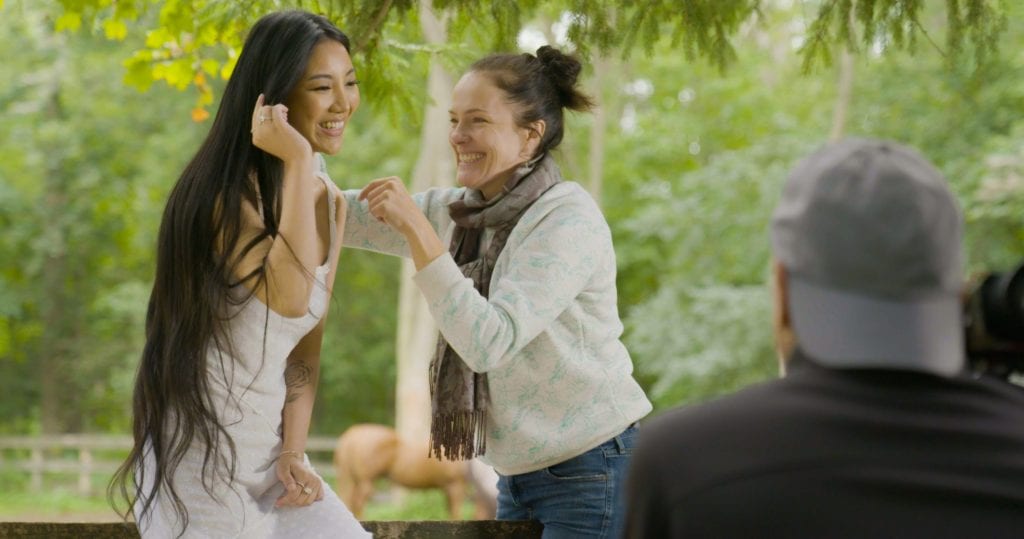 As you can see, there is a lot of teamwork, knowledge, physical labour and creativity that goes into the production phase of bringing a video to life! It's very exciting to see a project develop throughout a shoot and is a rewarding experience for everyone involved. All projects are different, and while this case study examined a medium-sized commercial production, the crew members on set and the amount of time spent shooting can vary drastically. 
Follow us on Facebook, YouTube, and Instagram to stay updated on the Sailfin crew!