Loryn Taggart: Songwriting & The Music Industry
In the Sailfin Sessions, the team behind Sailfin Productions chat to talented professionals in the entertainment industry to bring you exclusive interviews and behind the scenes content. We'll be exploring the stories of actors, photographers, filmmakers, musicians and more!   
Today we sat down with the lovely Loryn Taggart to chat about her life as a musician. She opened up about her stage fright struggles, working in a professional recording studio and growing up in the music industry. 
Loryn grew up in a small town outside of Calgary where she wrote her first song, "Powerless" at the age of 12. After recording a demo tape that found it's way into the hands of a radio DJ, Loryn was flown to Toronto for Canadian Music Week. 
"I met the right people," says Loryn. "It was luck and I was willing to work hard for it. Sometimes that is all it takes. I came from nothing in a tiny town with no connections in the industry. I completely built them from showing up and shaking the right hands." 
Loryn was soon sent to Los Angeles and began working as a professional singer/songwriter throughout her teenaged years. Her hard work and persistence paved a road to success. Her first music video was nominated for a Juno Award and Loryn continues to be recognized throughout Canada for her talents in music. She was just awarded 2nd place in the Cobalt Prize for songwriter of the year at the 23rd annual Maple Blues Awards.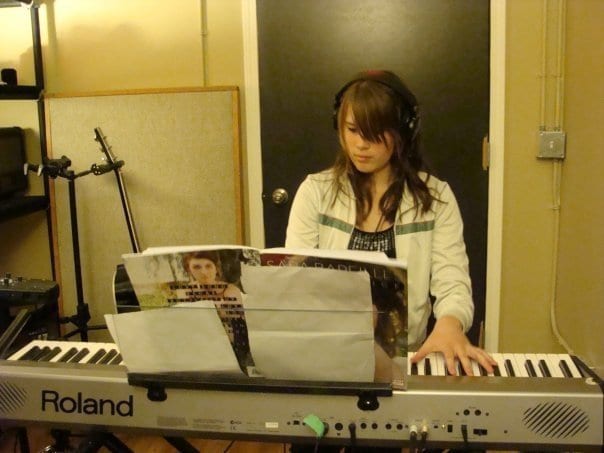 What was it like growing up in the music industry?
Loryn Taggart: I was like a pawn. There was a team of people working for me that I didn't know and I had no control and didn't understand anything. I still don't have any rights to the songs I wrote and I have no idea who produced them. So when I turned 18 and my contract ended, I was on my own and I knew nothing about the music industry even though I'd been working almost my entire life in music.  
What does music mean to you?
Loryn Taggart: In everyone, there is something that relieves them of their pain. Music is mine. It's books for others, painting, art, movies, working out. But in everyone there is something that relieves them of their fears and I found mine in music.
What inspires you to write a song?
Loryn Taggart: I'm inspired by conversation and eavesdropping. I'm inspired by people's faces when they're caught off guard. I really like finding depth in things that are incredibly mundane to begin with.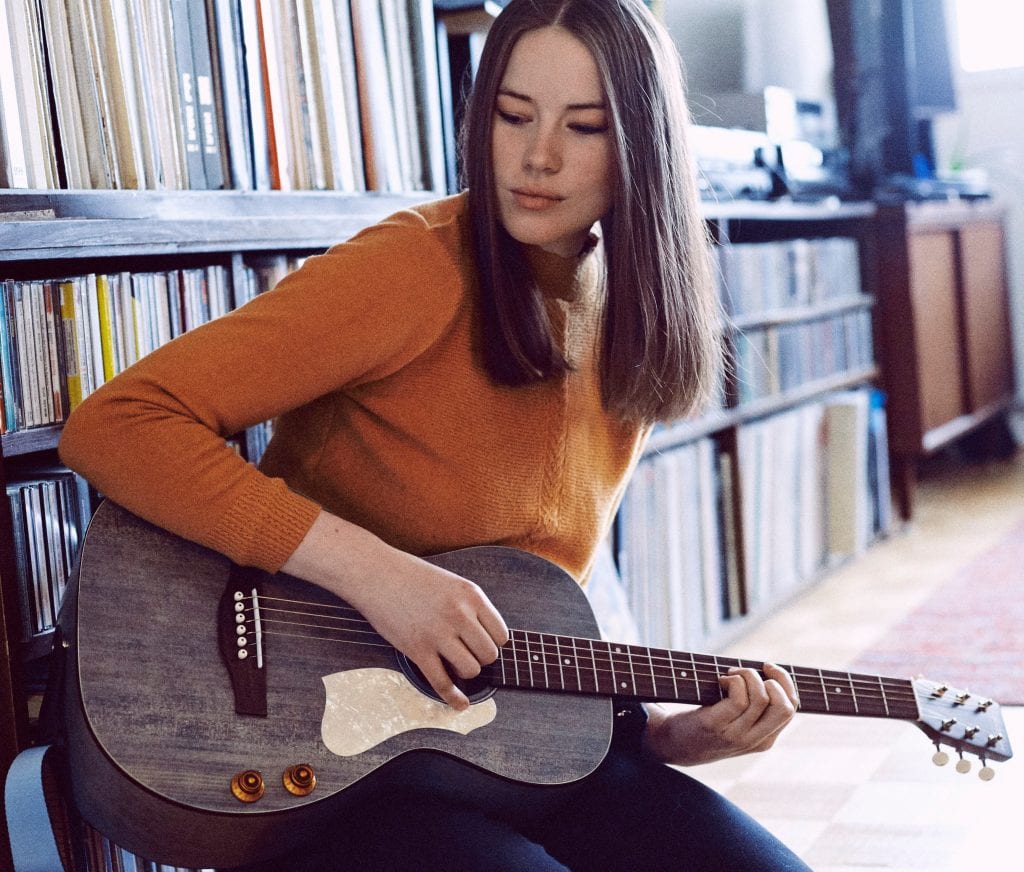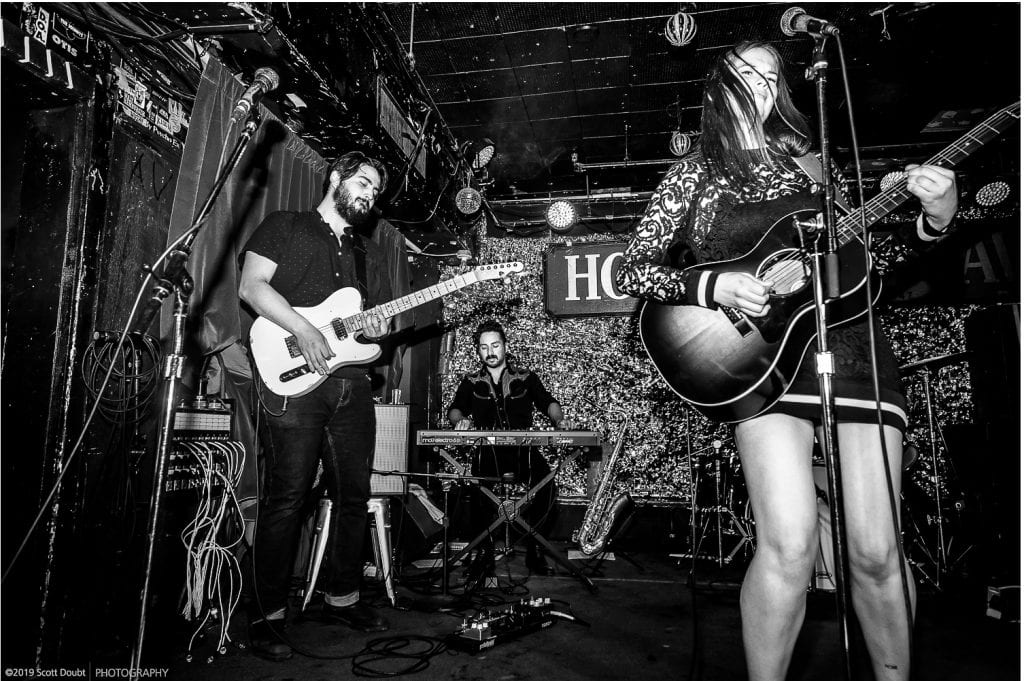 How do you combat stage fright?
Loryn Taggart: Well, you're the master of the room when you're up on stage, so it's your responsibility to create a sense of safety for yourself.  It's an incredibly vulnerable and scary place to be, but the excitement of being able to share the story that I want to share trumps that. 
I did have a friend tell me once, that nobody in an audience is an enemy of yours. What she meant was, nobody is going to pay to see you in ill-form. They want you to perform well! 
How do you deal with the negative criticism?
Loryn Taggart: Honestly, it affects my mental health and self-esteem quite a bit. I actually don't handle it very well, but I don't let anyone know it. My first negative criticism was a show review I did when I was maybe 14. He basically said I was far too delicate to compete with any other musicians. I always deal with it by writing a song about it and releasing that song and kind of back-handing it.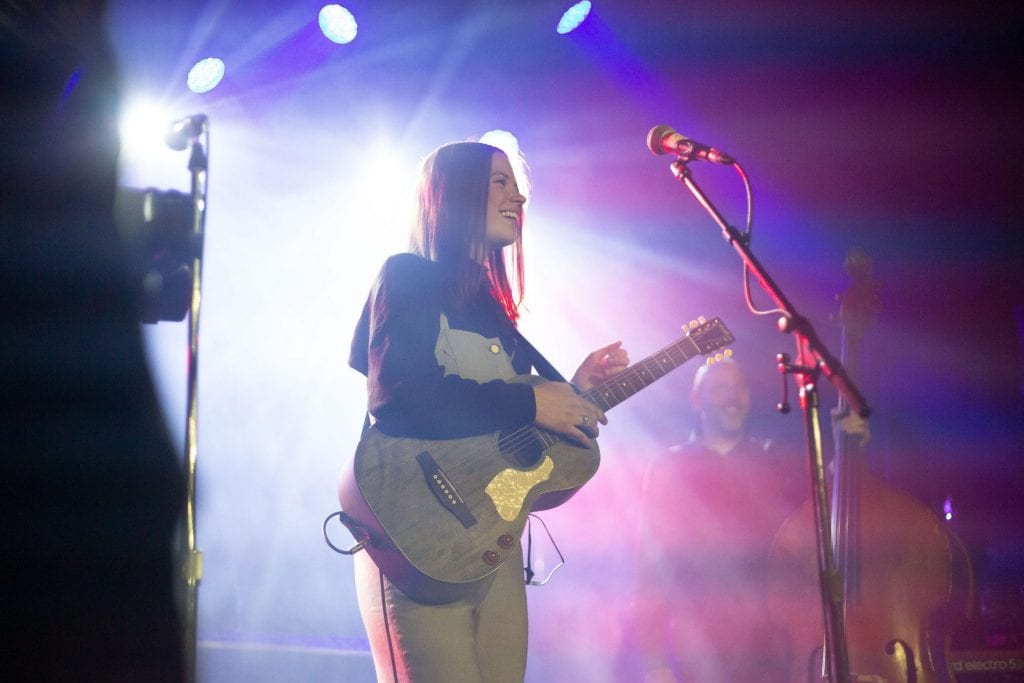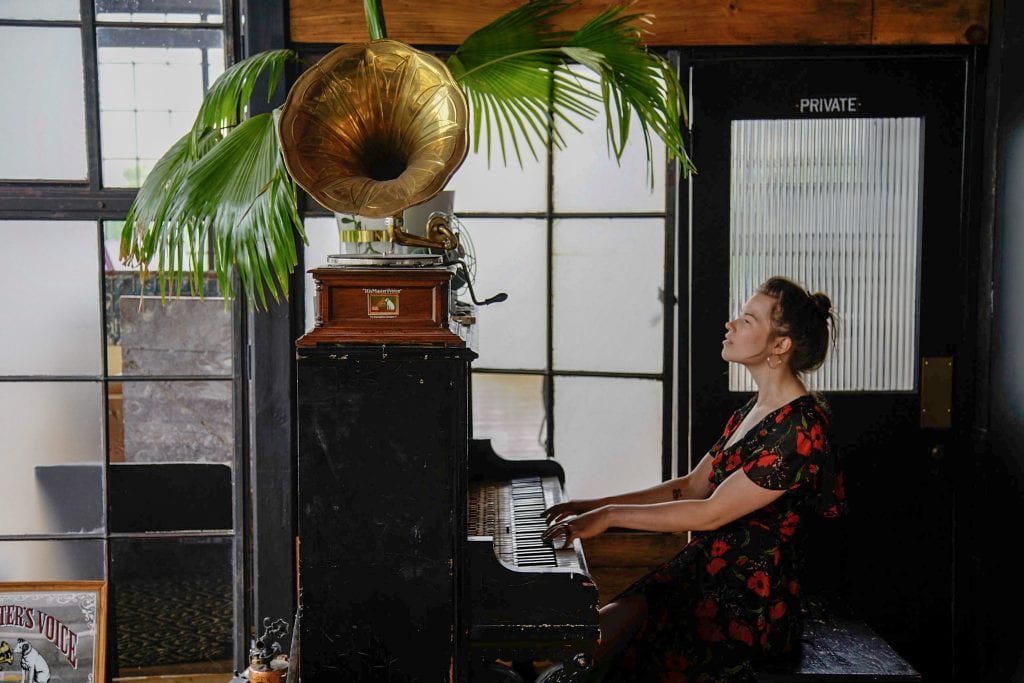 Do you have any advice for aspiring musicians?
Loryn Taggart: Every once and awhile, ask yourself who is on your team. Who is in the group of people that can help you in any sort of technical project and who has your back and supports you. Don't ever think you're not 'big enough' to seek help from those you admire. It's a door that opened for me when I realized I could ask anyone for help.
Your behaviour is also vital. It's a small industry and your actions are better than your words. They speak for themselves. If music is what you want, you need to learn how to do business. 
Any tips for making money as a musician?
Loryn Taggart: Business model 101 is to have a product, sell it and figure out a way to build a market and demand for it. You can make money from shows, touring, anything that you can literally sell. You can even look for publishing deals to get your music into film and television. But you need to be smart in negotiating your value in terms of playing. Never under-sell yourself.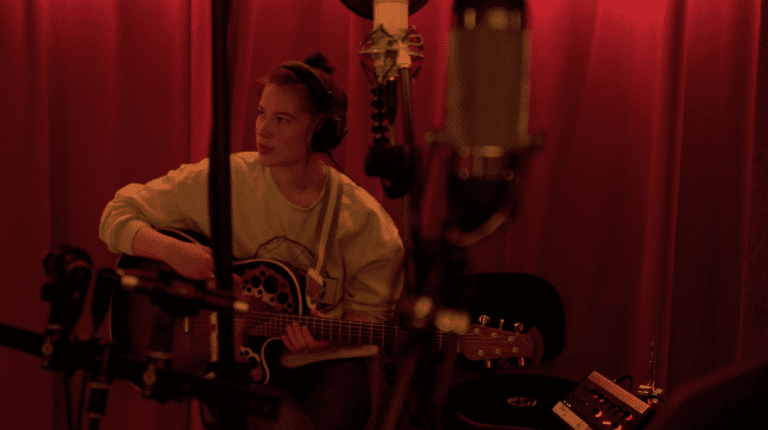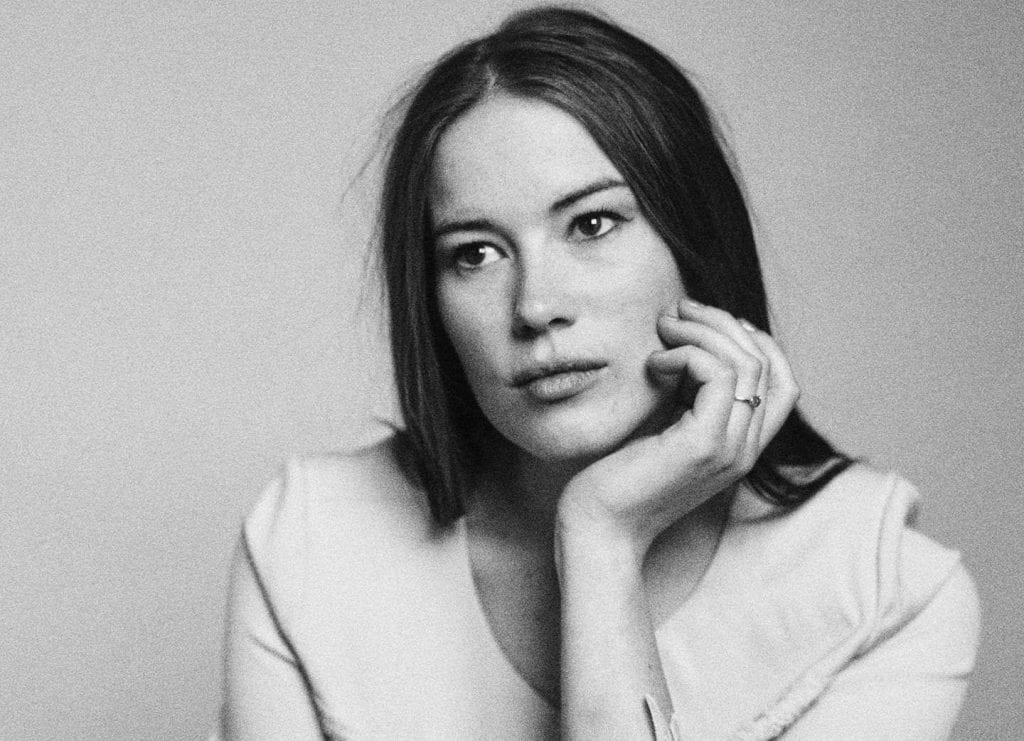 How does it feel to hear your song come on the radio?
Loryn Taggart: It's closure every time I hear a song when it's done. It's complete closure to the pain that birthed the song. So when I hear a song come on my shuffle, or at a restaurant or on the radio it's an extra dose of closure. That doesn't even hurt me anymore, that doesn't affect me. That's a really great thing that music can do. Maybe I'm living my life just to let that out so people understand me. But that's what we're all doing, we're all just trying to be understood. Music is my platform to be understood.
You can find Loryn's music on both Apple Music and Spotify. Check out her website to stay in the loop about her latest projects and tour dates. To follow Loryn on Instagram click here. 
To keep up to date with all our Sailfin Sessions, be sure to subscribe to the Sailfin Productions YouTube channel. Click here to visit our channel! 
Do you know a professional in the entertainment industry who would like to share their experiences & advice? Click here to contact us.