Humberly González: Living Authentically in the Spotlight
Humberly González situates herself within the world of acting in a way that takes bravery. It requires her to constantly reassess herself in her relationship to the present moment. She continues to show up every single day when it comes time to work.
Humberly teaches us that when acting becomes a practice of revealing; the same vulnerability one risks in opening their heart can also allow them to access even the most withdrawn recesses of the soul in each moment. With the ability to look upon oneself fully, it is with grace and ease that one may discern their own reflection in the heart of a character.
Humberly González is a prolific actor, dancer, musician, motion capture and vocal artist. She is so full of surprises that we are probably missing some other remarkable trait or ability. She has been part of several films, television series and theatre productions through the years and formally studied acting at Keyano college and the National Theatre School in Montreal. She has been part of productions such as Orphan Black, Saving Hope, Far Cry 6, Utopia Falls, and recently Global TV's Nurses. She is currently in the process of filming her second season in the acclaimed Netflix series Ginny and Georgia. 
In this very generous interview, Humberly takes us through her journey and her ever evolving discovery of what the art of performance means to her.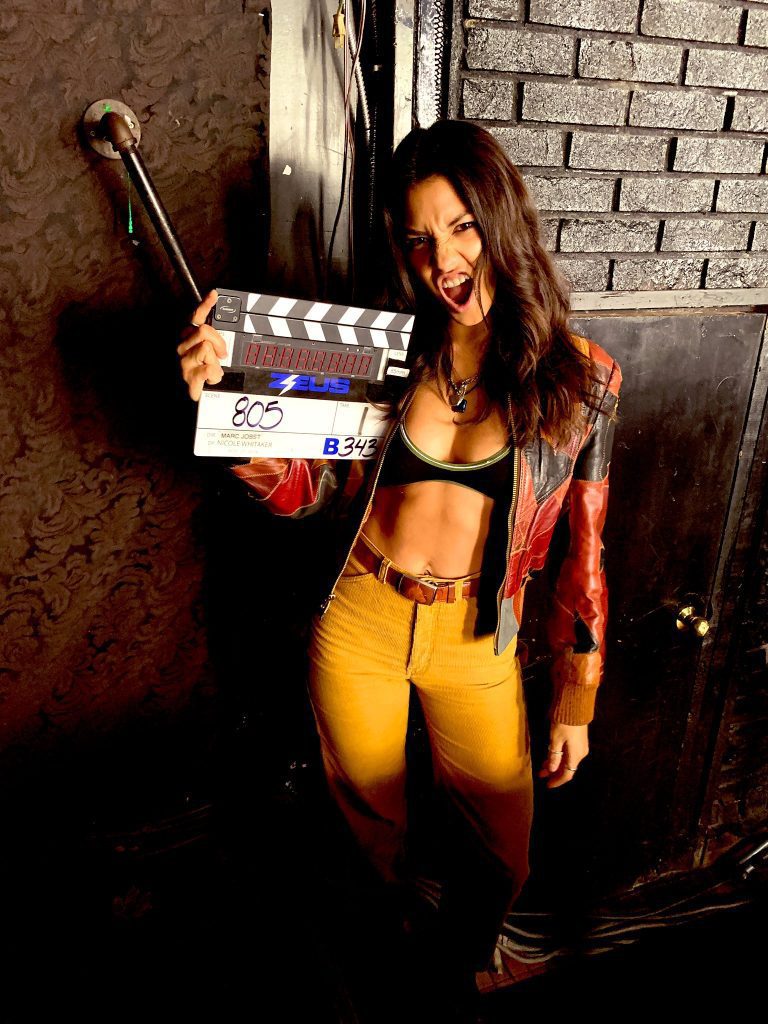 How did you get your start in acting?
Humberly González: Although I was always a performer as a kid, I always loved singing and dancing – in Venezuelan culture, there's a lot of expression of self within singing and dancing, there's no fear when it comes to that. When I moved to North America, it was like a brand new world. The fact that I could take drama in highschool was life-changing. So I was in theatre from the second I got here and when I graduated highschool, I really wanted to study acting and ended up taking a two-year program in Alberta. I ended up going to more theatre school in Montreal and that's when things got really serious, because I realized this could potentially be a real future. 
How do you find a balance between work and life?
Humberly González: I really cherish the moments that I get time off to see my friends, my partner and my dog – they're my family. My family is created by the community I have around me, they're my support system. The beautiful thing about being on set is that I get to meet new people all the time. It's almost like my friend group and the people around me are always getting refreshed – people that stick around do and other ones are just acquaintances and great people I've met. But I'm so much more open to the idea that not everyone has to be my best friend, I can just have this community of people who support me and who I support back – it's important to make time for them.
It is interesting to see how the value Humberly places on the investment of time and care for every person she comes in contact with informs her efforts as an actor. If love is something not to expend frugally between two individuals, but rather a horizon, a constant exploration, it challenges one to continually extend their embrace and unshutter the heart from the unknown; to let the winds in always, allowing yourself to be taken with them through new streams of light and being. Through this act one may discover that often the seemingly more robust structures of the self are far more flexible than imagined and the limitations of what you imagined yourself to be and the distinction it imposes between you and others take on a more fluid aspect. It presents one with the challenge and opportunity to behold the familiar always as if for the first time, to be seen and to see – to be stolen away in all the love without property or plan.
What advice would you give to aspiring actors?
Humberly González: Don't listen to anyone tell you that you can't do it, time and time again I think this theory has been proved wrong. Someone else's fear of doing something shouldn't be projected onto you. Don't compare yourself and your journey to someone else's, because that's the magic: we are all so unique in this and that's why there's room for everybody.
I don't really believe in this competition and that when you go into a room, there's this – "don't talk to me, I'm not gunna tell you how it went." If it's meant for you, it won't pass you. The universe doesn't give you things you're not ready for and I really believe that. If you've prepared yourself to do something, that's all you have to do, you don't have to be desperate to be said yes to and go in there being like, "please please please!" Now it's more like: here's what I can do and if it's for me, thank you and I accept it and if it's not for me, it's not because I suck, it's just not for me – I'm making space for the thing that will be mine.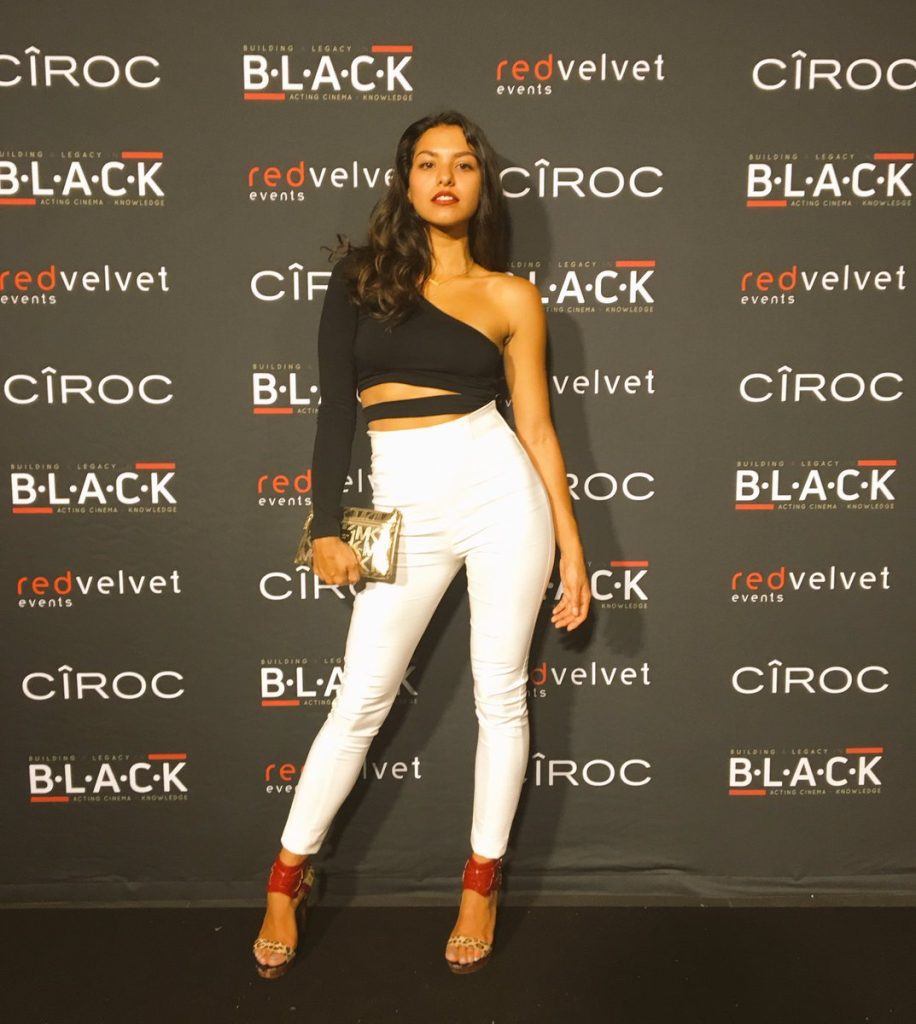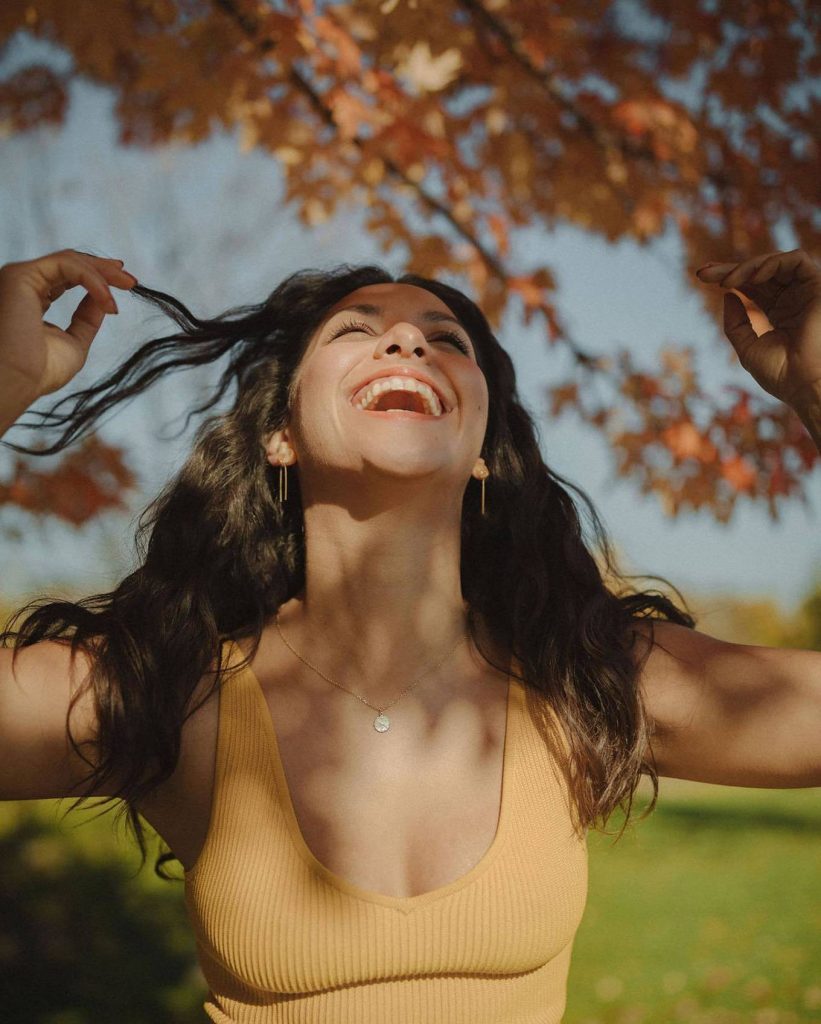 How has your perspective of acting changed over the years?
Humberly González: When I went into acting, I thought that it was putting on characters, putting on masks. Now, I really believe that acting is actually shedding layers of yourself. I think acting has got me closer to me because of that.
I always used to be very good at making friends and being social, but I wasn't open and there's a difference. There's a fearlessness in the way I carry myself, but I could never talk about the things that internally weren't working; the fears I was facing.
With acting, something happens when you're just sitting in a room and there are so many people counting on you to deliver a very emotional moment – and I'm getting emotional talking about it – but it really pushes you to ask yourself: "what do I have to lose, why are you so scared of someone seeing you be 'ugly', be 'emotional'?
So, through acting, I learned that revealing is actually really beautiful. It's actually what makes you human and so present and more relatable. Being seen for really who you are is so nerve wracking, but beautiful. Don't make excuses for yourself, don't judge yourself, you're human; we all are and you're not alone in this.
It is always so inspiring and enchanting to hear the spark of love in someone's voice. It is unmistakable in its sudden clarity of intent and truth. All of it belongs, nothing is wrong in what is just present. It can be terribly uncomfortable and painful to open yourself to your own uncertainty, much less to the public, but the reward and the pursuit is far too precious to our own humanity to abandon. People like Humberly are living proof of the power of love to transcend imposed barriers, to shed light into the most secret corners, not to vanquish the shadow, but to witness and behold its distinction as essential to the universal beauty of our life's composition. 
While in the studio, we all were privy to such a rare moment of honesty guided by the impassioned reach of Humberly's vulnerability. For a moment, all of us felt connected in our individual struggles and universal longing for contact. It is through bravery and determined resolve in this quest that Humberly was able to create this communal experience for all of us, sitting alone in front of a camera and speaking the truth of her own pain and desire in a way which could otherwise be so easy to distort or conceal. We are grateful she made the difficult choice; the difficult choice made by all great actors to pursue and practice accepting life in a moment that could take them anywhere, so long as they allow it to be so. This is the reason that Humberly will forever stay so entrancingly human on camera, so powerfully engaged with her audience; not because she has the answers, but because of her resolve to live and explore the spaces where there are none.
For more information about Humberly and her work, you can visit her IMDb page. Make sure to follow her on Instagram and Twitter to stay updated on her latest projects. 
To be notified when a new Sailfin Session is released, be sure to subscribe to the Sailfin Productions YouTube channel and follow us on Instagram. 
Do you know a professional in the entertainment industry who would like to share their experiences & advice? Click here to contact us.