Slide 1
Corporate Video
Production in Toronto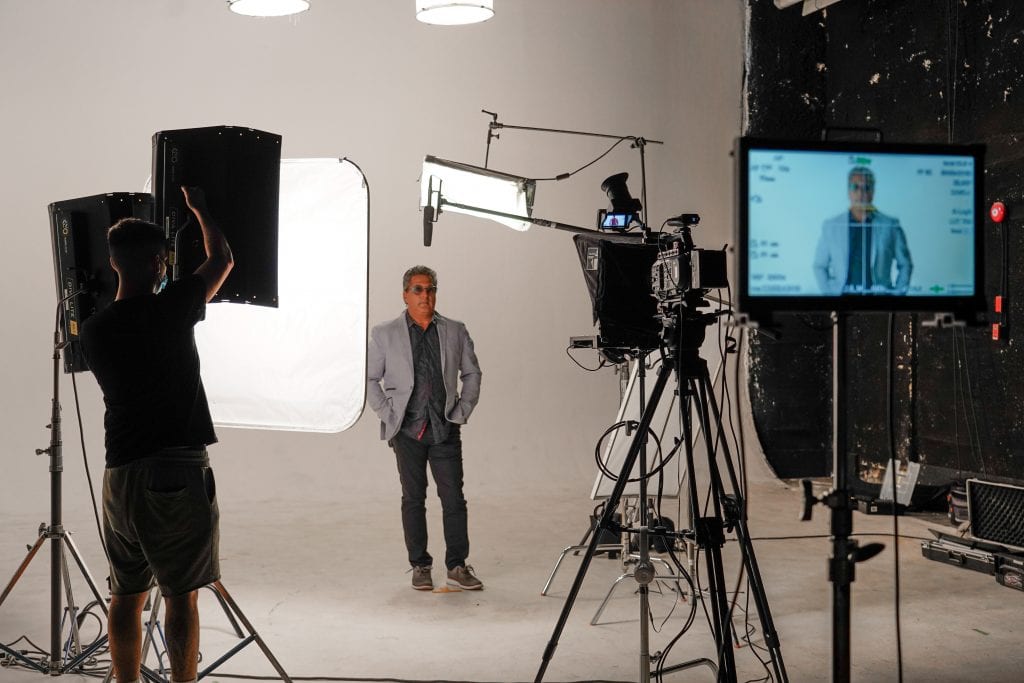 Corporate videos that leave an impression
At Sailfin Productions, we offer a full-service and collaborative corporate video production experience. Our team is here to help you from idea conception to project completion, marketing and beyond. It's time to tell your story, and we're excited to help you share it.
Corporate videos can serve many purposes. Your video can be used as a sales tool, for recruitment, expansion, corporate image, testimonials, education and training. An impactful corporate video creates a strong visual connection to your target audience and the business community.
We work with a crew of highly experienced professionals to bring you the highest calibre of content. No matter the project you envision, we're here to bring it to life.
Testimonial Corporate Video
Give happy customers the opportunity to share their stories through a testimonial style video. Potential customers are eager to hear about the experiences other clients have had. An endorsement video featuring the faces and voices of your biggest supporters is the perfect way to spread positive messages about your business.
Recruitment Corporate Video
Looking to expand your team? In today's competitive marketplace, finding the right person to enhance the team has become an ever increasing challenge. Reach your widest audience through a results-driven, video production approach to capture the attention of potential recruits and set your business apart. 
Scripted Introductory Corporate Video
Establish your position in the corporate marketplace. Discover the potential of highlighting your company through the sophistication of cinematic video production. Connect with the business community and new clients in a video that introduces your services.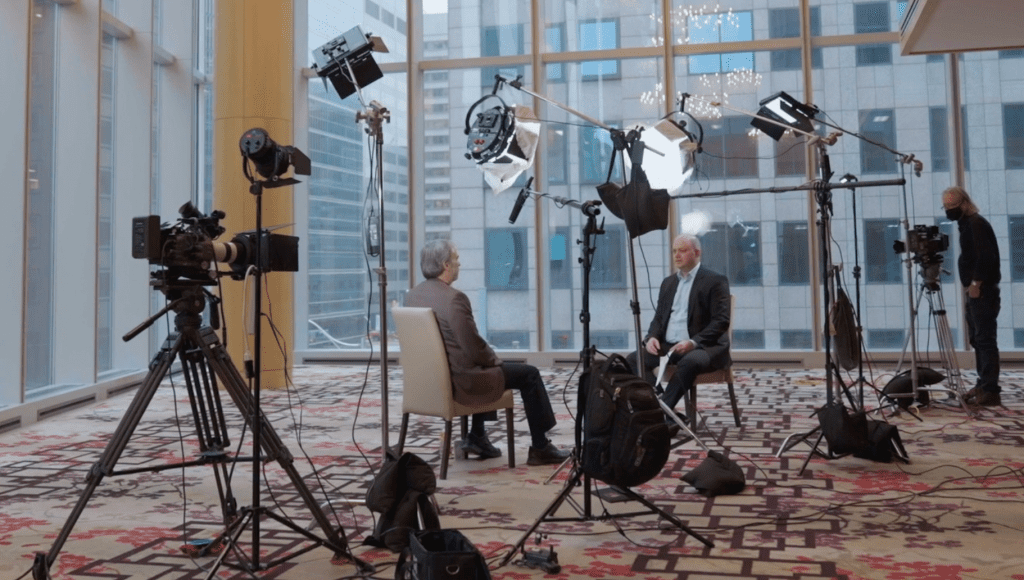 Virtual Corporate Conference
Create a dynamic and cohesive conference that conveys your message through the sophistication of professional production. Unite your team locally, nationally or globally to communicate corporate expansion, investment opportunities, upcoming news and so much more. Conferences can be pre-recorded or live-streamed. 
Commentary Corporate Video
Putting a face and voice to your business creates a strong human connection. You're a necessary ingredient in the story of your company and a vital component in building a trusting foundation with clients. Commentary is accompanied by supportive visuals that enhance your story. 
No Question is a Bad Question
What our clients have to say...
"Our team reached out to Sailfin with a really fast turnaround and Hayley was a rockstar. From the moment she responded it was clear she was invested in getting us what we needed in time without sacrificing *any* quality. On set, the team was personable, professional, and fun the entire day. Sailfin Productions knocked our video out of the park and we - and our client - couldn't be happier." I'm truly looking forward to the next time we get to work with them!
"Hayley and Amanda from Sailfin did an amazing job with our promo video. They turned our idea into a compelling story. They sourced actors, animators and got access to all our locations. The whole process was fun and easy. We couldn't be happier with the end product!"
"Rewind is obsessed with Sailfin! They were extremely creative, professional and hard working. Hayley was amazing to work with. She produced the most amazing promotional videos for our designer resale store. She was able to take our vision and turn it into a reality. I would recommend Sailfin and Hayley over and over again. She exceeded our expectations with flying colours!"
"Working with the crew at Sailfin was an amazing experience. Their vision for our film was perfectly tailor-made to our image. Sailfin portrays our company in a way that sends an authentic message to our clients. They were able to film on location and work within our budget. They also maintained a lively and energized set. We are continuing to work with Sailfin Productions and have new projects in development!"
"We hired Sailfin Productions to shoot our commercial for our restaurant. I don't have enough space to tell you how happy we are with the results. Hayley and her team captured exactly what we were looking for and more. Their professionalism, creativity and great eye for detail was very impressive. Thank you Sailfin Productions!"